JOB JAR
CURRENT POSTINGS
---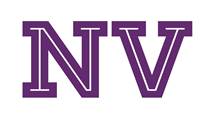 ANNOUNCEMENT OF PROFESSIONAL OPPORTUNITY
NOOKSACK VALLEY SCHOOL DISTRICT
HIGH SCHOOL HEAD BOYS' WRESTLING COACH
2017-2018 SCHOOL YEAR
General Description
The Nooksack Valley School District currently has an opening for a High School Varsity Wrestling Coach. Coaches are responsible for player supervision and safety, roster, player eligibility, and for compliance with WIAA regulations and Nooksack Valley School District policies for the high school athletic team. The rate of pay is per the district's extracurricular salary schedule. Placement is determined by prior paid experience in a similar coaching position.
Professional Qualifications
Significant playing or successful coaching experience for the high school level preferred

Demonstrate sound knowledge and skill in techniques and strategies of the sport

Demonstrate the use of positive communication techniques in working with student-athletes, parents, and staff in the development of the sport

Demonstrate the ability to create a positive environment for student-athletes to assure the development of their academic, personal, and athletic potential

Hold a current First Aid card and CPR card

Successful completion of a WSP and FBI background check

Complete required district training for transporting students in district vehicles (type 2 license)

Complete coaches training and WIAA certification standards as per Nooksack Valley and WIAA requirements
DATE OF POSTING: October 6, 2017
DATE OF CLOSING: Open until filled
APPLICATION PROCEDURE:
Nooksack Valley School District employees must submit an online application by 4:00 p.m. on October 20, 2017. In the event a current staff member does not fill this position, non-district applications will be considered. Non-district applicants must submit a completed district application. View the requirements and apply online on our web site at s.
---
Position: High School Girls Softball Coach
Location: Adna High School
Description: Adna HS is looking for a Qualified Head Coach to take over the Program for the 2018 season. Adna has a proud history in Softball with 19 State appearances, 11 straight years at State, and 9 State Championships. We have a solid core group returning, and a lot of young ladies playing in the younger grades.
Application: Please Contact AD K.C. Johnson at Adna HS
Procedure/ Email:johnsonk@adnaschools.org
Contact Work # 1-360-748-8552. Ext. 606
Information
For Application: Contact Adna School District. adnaschools.org
---